Once again, it's December and 2021 is slowly coming to an end – a good reason to celebrate! For many of us, New Year's Eve is a time to get together, spend quality time with family and friends and look back on the year.
Unfortunately for some, there's hardly time to celebrate – after all, business never sleeps!
If you are one of the dedicated hustlers working through the holidays, don't worry, we got you covered with our guide to celebrating New Year's Eve.

Our Picks to Celebrate New Year's in East and South Africa:
One thing is for sure, we Africans know how to celebrate. And if you happen to be in Zanzibar, Nairobi, or Cape Town this time of the year, here's some highlights that no matter what you crave during the last days of December, whether it be an opulent party, a relaxing spa day, or a high class dinner, will surely take away the stress of your daily routines.
And might we shamelessly plug that Fab Cars has made a business in providing people like you with a premium service so that you may arrive at your party in style – without having to worry about a thing. So, whether you're booking our trusted and discrete premium drivers by the hour, full or half day, they will ensure that you receive just the perfect service on the year's biggest night out.
Zanzibar, Tanzania
For foreigners travelers, the Christmas season in Tanzania always feels a bit odd: you've traded the usual frosty winter wonderland for sunny summer temperatures.
Picture endless white sand beaches, a crystal clear ocean, and the warmest weather – less than ideal for Santa Claus.
But for you, celebrating the end of the year in Zanzibar is a great way to embrace the never-ending summer near the equator.
And there are plenty of things to do in Zanzibar on New Year's Eve, whether you want a big celebration, an intimate supper, or just a simple change of scenery. Most notably, Zanzibar's waterfront has some majestic New Year's fireworks.
The most memorable way to enjoy the midnight fireworks is at Forodhani, a bustling waterfront park in Stone Town. Grab dinner and drinks at the recently opened Cape Town Fish Market water side restaurant. For more chic try The Park Hyatt's terrace, which sits majestically on a beachfront in the heart of Stone Town.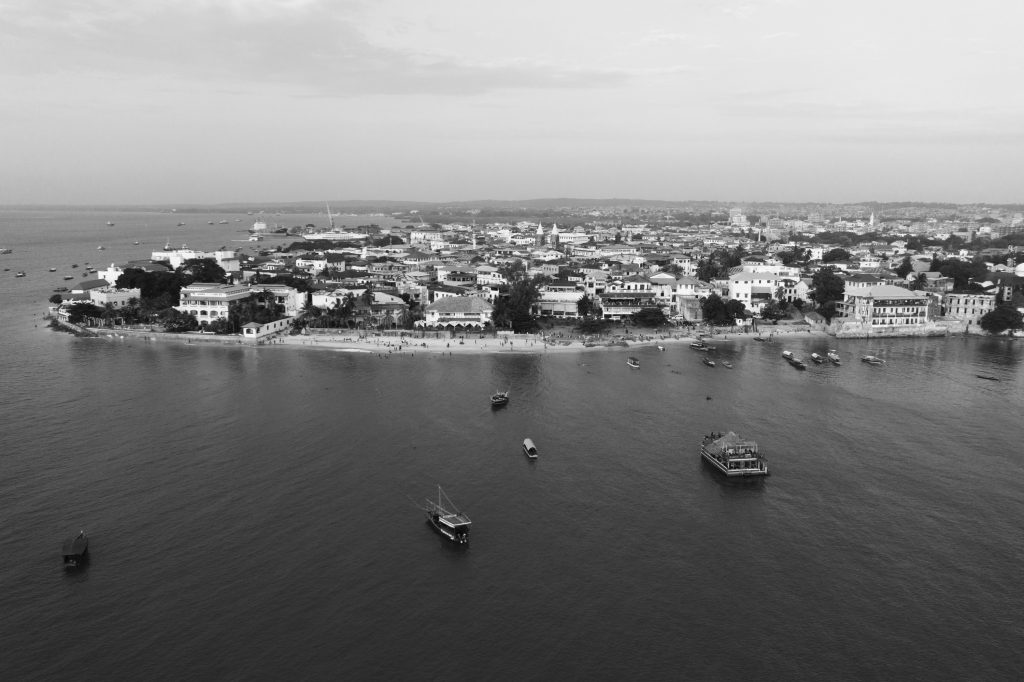 If you're into the party scene, Nungwi Beach is the place to be. It is not only one of the most beloved honeymoon destinations in the world, but also the perfect spot to ring out the year. So whether you're looking for a bit of peace and quiet or want to party it up, Nungwi Beach has just what you need.
If you want to treat yourself to something special and just get away from the crowds, you might want to have a look at The Island Resort in Pongwe. The Resort – as the name suggests – is a private island, home to a one-of-a-kind adult-only resort. Dining in their renowned restaurant – one of the best in Zanzibar – and enjoying their premium spa will surely let you unwind from the hustle and bustle of your busy city life.
And to make your night extra special, book our chauffeured Toyota minivan, so you don't have to worry about staying sober and being your own driver. Cheers to that!
Nairobi, Kenya
Unfortunately, you can't always end up in an idyllic location like Zanzibar, but need not worry, many African metropoles have plenty of exciting New Year's festivities going on. And not many can be greater than Nairobi. Plunge into the nightlife and enjoy what Kenya's capital has in store.
If you spend New Year's Eve in Nairobi, you mustn't miss the midnight fireworks at the undisputed best vantage point: The View Restaurant. Located on the 24th floor of the Mövenpick Hotel and Residences, this is a one-of-a-kind revolving restaurant, offering you a 360 degree skyline view of the city and an unforgettable experience. At The View's New Year's Eve Dinner, you can savour sophisticated cuisines while enjoying a unique panoramic view of the fireworks.
If you're more the type for a lavish celebration, we have just the right event for you. Villa Rosa Kempinski Nairobi is hosting a unique James-Bond-themed New Year's Eve ball. Usher in the new year with a six course dining experience, including live music and a must-see belly dancing performance – that's celebrating in style!
After an exquisite New Year's Eve dinner, it's time to get a taste of the nightlife. Nairobi has plenty. With such a wide variety of bars and clubs, it's hard to make a choice – so why not book a Toyota Land Cruiser and have the option to move wherever the night takes you?
Cape Town, South Africa
Cape Town is one of those cities that is perfect to begin a new year. And undoubtedly, Cape Town has a lot to offer: great wine, glamorous parties, amazing views and vibes, vibes, vibes!
All other celebrations can seem dull in comparison to watching the midnight fireworks from Table Mountain and experiencing the best views of both the city and golden lit harbor.
Given Cape Town's unique location, enjoying one of the famous dinner cruises is an unforgettable way to usher in 2022. Enjoy breathtaking views of the city while savouring a tasty buffet and sipping on a glass of champagne with a live DJ set.
For an exquisite African dining experience, Gold Restaurant is the place to be in Cape Town. To say that Gold offers opulent African cuisine is an understatement. A night at Gold is an immersive experience that enchants you with a 14-dish taste-safari accompanied by traditional Mali puppets and all-African entertainment – a firework show for your taste buds!
An equally impressive experience takes place at the Grand Pavilion in Sea Point. With extraordinary 1920s festive décor, a four course menu, and flapper dancers, this very special Great Gatsby-themed extravaganza will have you dancing until you drop.
And you will want to arrive at your party in style as nothing kills the mood like trying to find a taxi on New Year's Eve. Book our elegant Mercedes E-Class, or upgrade to the luxurious S-Class, to move from one location to the next in style. Nothing quite says 'you have arrived' in Camps Bay like walking out of a chauffeured Mercedes.
Whatever you choose to do and from wherever: stay safe, enjoy in good health and Happy New Year from your chauffeurs at Fab Cars.