Given the pandemic's effect on air travel, nowadays when it comes to airports, bigger does not equate to better. Not that airport rankings should be size based anyway.
Rather than size or the best samosas and sausage rolls, we polled arriving passengers on their experience of the airport's amenities such as shops, restaurants; comfort in terms of lounges and general seating areas; and flexibility in terms of flight schedules — if ever one might suddenly need alternatives.
And here are the results:
5. ENTEBBE INTERNATIONAL AIRPORT
Located 45 kilometers from Kampala, EBB as its referred to by industry folks, is one of Africa's furthest capital city serving airports (these airports are coined "taxi traps" in our industry, but need not worry as Fab Cars airport rates are fixed).
While EBB continuously undergoes upgrades, travelers felt it's mostly still outdated (there were very specific complaints about a lack of charging outlets in seating spaces). However the airport ranked, maybe not surprisingly, among the top in terms of customer service.
But as the newly re-launched Uganda Airways route network is currently limited (although it sure has grand ambitions) it means EBB lacks good connectivity with few European and Gulf carriers supplementing Air UG.
However, EBB probably has the best lounge, although we should mention it's only accessible to VIP's with prior application. The VIP Lounge has an outdoor terrace offering unobstructed views, the beautiful aircraft engine sounds and smell of jet fuel. It's a plane lover's haven.
Fab tip: Upgrade to a premium or luxury vehicle, which include Wi-Fi and device charging cables to properly enjoy your ride into Kampala.
4. KILIMANJARO INTERNATIONAL AIRPORT
Situated 40kms almost equally from both Arusha and Moshi (yes, another "taxi trap"), the single terminal JRO was until COVID-struck Tanzania's second busiest airport with its proximity to the touristy northern circuit (Mt. Kilimanjaro, Tarangire, Lake Manyara, Ngorongoro, and Serengeti).
Those attractions are why for over 3-decades European carriers, such as KLM, choose to land first in Kilimanjaro to disembark tourists and refuel, before flying onwards to Dar es Salaam.
A €37 million, very much needed, touch-up by Dutch contractors BAM (who also built Dar es Salaam's Terminal 3) restored modernity to the terminal.
JRO welcomes about a dozen scheduled International airlines and, until recently, grew to just shy of 1-million passengers when combined with local and non-scheduled flights.
Fab tip: Be sure to leave yourself enough time to arrive at JRO, as the Arusha-Moshi highway has a strictly enforced speed limit. The airport exit itself is 7kms.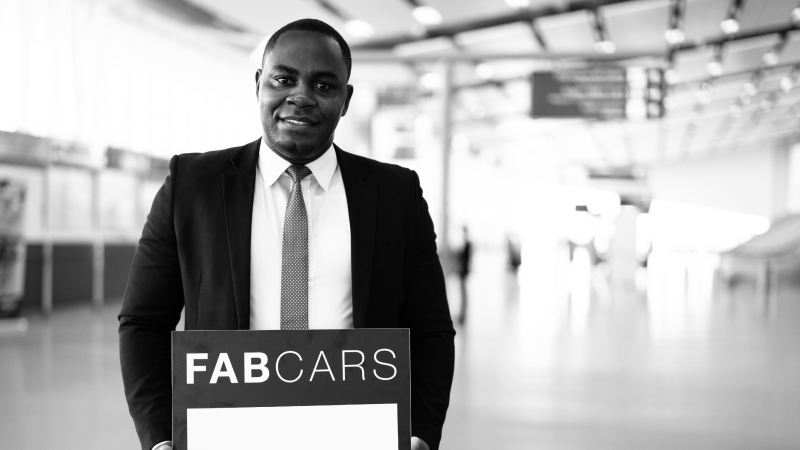 3. KIGALI INTERNATIONAL AIRPORT
Perhaps fittingly Kigali, known for efficiency, has an airport just 10km from its city center. So after the pains of endlessly taking off your shoes and belt and waiting on lines, passengers are only moments away from plopping face down on their bed (before you do: please wash your hands).
KGL, as its known in airline speak, received many pleasant reviews with particular mention of cleanliness (expected given it is Kigali).
And while the airport is small in terms of flights and shops, passengers appreciate that the facilities are well done — like the newly expanded Bourbon cafe, the duty free shop by VIVA Global (same agency as at Nairobi's Jomo Kenyatta) and Pearl's Business & First Class Lounge handled by Kuwait's NAS.
KGL doesn't have much connectivity beyond RwandaAir's network. But the state carrier still propelled KGL to strong growth, so much so that it requires expansion. Unfortunately, due to the topography around the airport, it can't be. Fortunately that brings an upside: the new ultra-modern Bugesera International Airport currently under construction. And if the renderings are anything to go by, it could rival Dar es Salaam's Julius Nyerere Terminal 3 — Phase 1 expected Dec 2022.
Fab tip: Given the airport's size, you may want to consider shelling out $35 for Pearl Lounge access if you have three or more hours to kill.
2. JULIUS NYERERE INTERNATIONAL AIRPORT
Dar es Salaam's airport, or DAR, receive high marks from visitors who just cannot stress how big an upgrade the newly built Terminal 3 is. But having launched just before COVID, the shopping and restaurants have yet to spring into life.
Located 15kms (or an hour in traffic – whichever comes sooner) from the city centre, JNIA is as well connected to the city as it is to Eastern and Southern Africa, the Gulf and Europe, as it hosts 15 International scheduled airlines. Air Tanzania along with a handful of safari airlines, cover the domestic bit at Terminals 1 and 2, ferrying tourists to Tanzania's other – astonishingly – 57 airports.
Unfortunately for our passengers JNIA's efficiency didn't leave much to write home about and for those disembarking from Terminal 2, it left nothing at all. Fortunately, Terminal 3 scored highest on aesthetics and even though the lounge lacks identity, and shops are not in full swing yet, it handily beats the other three airports.
Fab tip: At $30, use Fab Cars' VIP Service to get escorted from the aircraft door with a concierge agent, through immigration, baggage and customs and to your vehicle. For V-V-IPs, $250 will bring your vehicle to the airside.
1. JOMO KENYATTA INTERNATIONAL AIRPORT
Hardly a surprise considering  JKIA for short, NBO for even shorter, was ranked top-performing airport in Africa and 38th globally by AirHelp. As hub to Kenya Airways (part of the second largest airline alliance) its lounges are of international standard.
Supporting more than 40 airlines to ferry about 7m passengers yearly around the globe, gives NBO the most connectivity that passengers appreciate (as well as nonstop flights to Paris, Bangkok and New York).
However, they didn't have the same enthusiasm for the current 18KM ride between NBO and Nairobi's centre business district. While the ongoing construction of the Nairobi Expressway promises to one-day make airport transfers shorter than the actual flights, right now it can be a bit of a nightmare. Worse, the current check in experience is messy as NBO, since the airport is in the middle of a $9M renovation for Terminals 1B and 1C and thus added a dozen or so airlines into Terminals 1A and 2.
But still, the shops are the best in the region, the eateries are decent and once all the infrastructure improvements are complete (both next year), JKIA will further extend its lead as king of the region.
Fab tip: Worth splurging $40 for access to Pride Lounge (not to be confused with the smaller Simba Lounge) during long layovers. The dark napping area with sleeper beds will recharge you and your phone.